Do you know that a poor person can become rich even in a poor country? There is no secret behind though. I will show you 5 secrets to get rich (secret nobody may tell you) Becoming rich requires a crazy dedication to create wealth. Let me tell you the reality, going to school, getting a good grade does not guarantee to be rich. It is unfortunate that money is not thought in school.
In this article, am going to show you precisely 5 secrets to get rich (secret nobody may tell you). Though you may not be able to get rich overnight, but I will tell you what it takes to become rich.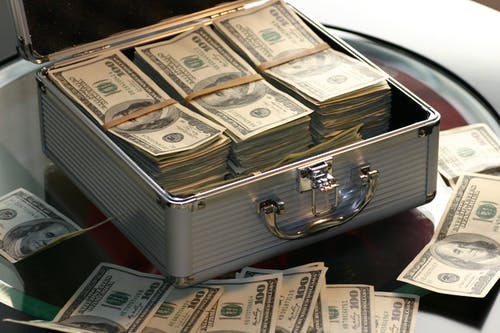 Let me tell you how health is created! Your skill and talent is one of those things that will make you rich. learn good skills and study to know what nobody knows about that skill. Forget about the unemployment in the world: your skill will make way for you if you know what you are doing.
5 secrets to get rich
What are those things to do to avoid being poor? They include but not limited to:
Find Ways to Earn More
Read more about wealth
Start Budgeting (spend wisely)
Say no to unproductive activities
Work smart
Find Ways to Earn More
Money brings money! Money is meant to be your servant; you can instruct money to work for you by investing your little money in business. This one of the best 5 Secrets to getting rich.
Read more about wealth
It is better to learn from people better than you. Make reading your hobby. One thing successful people may not tell you is that they read almost every day to know more. The book you read can change your life around for good. Getting rich is not magic, you can also become rich if you learn from people that have made it already.
Start Budgeting (spend wisely)
Don't spend anyhow, make a budget of your finance and keep to it. Rich people don't just spend money anyhow. Try and regulate your expenses. Only buy want you to need, not what you want. sometimes, you may want something but you may not need it that particular time. Never go to a market place without a list of what you want to buy. If you don't go with a list, you may later end up buying what is not relevant
Say no to unproductive activities
Be productive, start creating value and you will see money rushing to your bank account. There is something good in you that will make you rich, locate it and your life will change. Watching movies, parties and other unproductive activities are just distractions; say no to them and have more time to be productive. I don't say you should not watch movies, but let it be minimal
Work smart
There is no substitute for hard work we all knew that. But try and work smart instead. How can you work smart? To work smart, you need to figure out the business you really have passion and start it. Working from 6am to 9am may not make you rich, to me you are working hard but you are not working smart. Create your own business and make it successful. I am not advising you to quit your job now but try and start your own business before quitting your present job.
To get started, you can also check out my other articles:
Also read: 21 Best business ideas to make money
Wealth is not created in a day, getting rich overnight may not be real but if you follow those points above, you will likely get about of poverty and live comfortably like later on.